A8 Florence Nightingale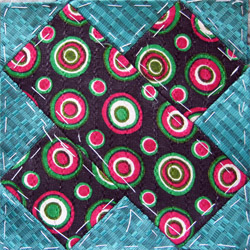 6th block: September, 2006
6-0-0-59
Spotted tie: Silk. From my father.
Green tie: Silk. Gift from workmate (E)
I know the two green colors doesn't relly fit together, but I thought with all block finished no one will notice.
Starting on my DJ again, did the first 5 blocks in January and now it is September. Now I have decided that I will sew on the DJ in my two small quilting groups.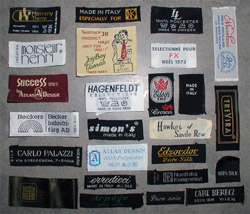 Some labels from the ties

>>> Link: I'm thinking of doing the back of DJ like this, using the "bits inside".